September 22nd

STUCO Student Blood Drive – 9:00 a.m. – 1:30 p.m.
Academic Honors Convocation – 7:00 p.m.

September 23rd

Senior Meetings – Calling students down during the day
LNE Food Market – after school in the commons

September 29th

LIFETOUCH Picture Retakes – During the school day

September 30th

Parent Teacher Conferences – 3:30 – 6:30 p.m.

October 5th
October 5th – 7th
October 6th

National Honor Society Induction – 7:00 p.m.

October 7th

Choir/Orchestra Showstoppers Concert – 7:00 p.m.
Important Senior Information
Seniors Meetings to help students plan for after high school will take place THIS THURSDAY 9/23 in the Auditorium. We will be calling students down throughout the day.
2nd Period: Last Names A – D
3rd Period: Last Names E – L
5th Period: Last Names M – R
6th Period: Last Names S – Z
7th Period: Make-Ups
UNL, UNK & UNO Applications
September 20 through October 1 – The $45.00 application fee for UNL, UNK. or UNO is being waived! Use code NUforNE to receive the application fee waiver. See your school counselor if you have questions.
Northeast works with Signature Graduation to provide you with graduation announcements and the ordering of caps and gowns. If you order apparel on the website, your apparel should arrive within two weeks of your ordering date. Otherwise, you will receive your other products sometime later in the year when all items are available to ship out. Your orders will be sent directly to the address you choose. Please visit https://signaturegraduation.com/ for more information.
Free & Reduced/Fee Waiver Cap and Gown Information
If you qualify for Free & Reduced lunch, please see Mrs. Ourada in the Main office to ask about the fee waiver process to get a cap and gown at no cost.
If you place an order through the online ordering system with Signature Graduation BEFORE you submit a fee waiver, you will not be able to get your money back.
For your planning purposes, the LNE Class of 2022 will graduate at Pinnacle Bank Arena on Saturday, May 28th, 2022 at 3:30 p.m. We look forward to celebrating your student's final year at Lincoln Northeast!
Use the SENIOR PICTURES link or use jump code GYPL to learn more about how to submit your Senior Yearbook photo. Photos must be submitted through this webpage by October 31, 2021! Any photos received after this date are not guaranteed to be included in the yearbook.
Use jump code RYY2 and select "Purchase a Senior Ad." There will be three options – "Have the School Design My Ad," "Design My Own Ad Online," and "Upload My Finished Ad." Choose your option and follow the prompts.You'll then be guided to the payment page, where you can confirm and purchase your ad. Any ads must be purchased by January 15, 2022.
STUCO Student Blood Drive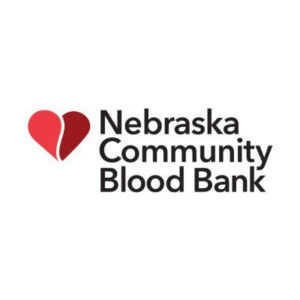 The Northeast Student Council is hosting their first blood drive this Wednesday, September 22, from 9:00 a.m. – 1:30 p.m. Anyone interested in donating blood must be at least 16 years of age and have the necessary forms completed. Forms and other information will be located in the main office, including how to sign up for an appointment!!
Use jump code BCB1 to sign up for an appointment today!
The prom committee wants the Junior and Senior student body to submit ideas on a theme for prom and is also looking for students who would want to be in a group alongside the student council for prom.
Submit your ideas September 20th – October 15th using the Google Link located in your Google Classroom.
The Yearbook staff is busy making the yearbook, and we have some updates for you!
Please share your photos with us! If you or your student would like to submit any other photos (NOT senior photos) to the yearbook, please use jump code BHYR (submission does not guarantee that the photo will be in the yearbook, and senior photos must be submitted to the senior photo website). 
To use a jump code, go to lps.org and type the jump code into the search bar. You will be redirected to the appropriate website.
September CLC/Club Schedules
Monday: Start Time 3:15 p.m.

Writing Club (110): 13th, 20th, 27th
Slam Poetry (110): 13th, 20th, 27th
Anime (TBD): 13th, 20th, 27th

Tuesday: Start Time 3:15 p.m. (*PLC start time 2:15 p.m.)

Esports (011): 14th, 21st, 28th
Art Bus* (Outside): 14th, 21st
Culture Club* (202): 14th, 21st, 28th

Wednesday: Start Time 3:15 p.m.

D&D (224): 8th, 15th, 22nd, 29th
Latinos Unidos (236): 15th, 29th
GSA (250): 15th, 29th
Anti-Bullying (TBD): 15th, 22nd, 29th
Auto Club (Auto Shop): 15th, 22nd, 29th

Thursday: Start Time 3:15 p.m.

Esports (011): 9th, 16th, 23rd, 30th

Friday: Start Time 3:15 p.m.

Campus Life (011): 9th, 16th, 23rd, 30th
Anti-Bullying (TBD): 10th, 17th, 24th, 1st
Environmental Club (Media Center – Office D): 17th, 24th, 1st
For the most updated announcements, your student can view a LIVE version of the Rocket Weekly on their Google Classroom.